Scroll Down for Free Books
Save Money – Get Free Books & Deals IN YOUR FAVORITE GENRE!
********************************
$1 3 Book Mystery + Women's Adventure + Romance Box Set Deal!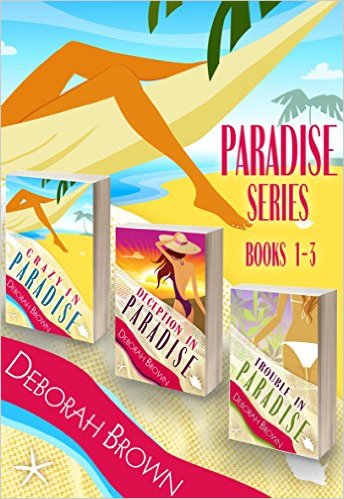 *Paradise Series: Paradise Series: 1,2,3 Crazy in Paradise, Deception in Paradise, Trouble in Paradise Box Set (Deal, Not Free) by Deborah Brown. Price: $0.99. Genre: Mystery Box Set Deal of the Day, Sponsor, Suspense Thriller, Romance, Women's Adventure. Rated: 4.6 stars on 18 Reviews. 626 pages. ASIN: B00YFY438W. Reviewers love it: Deborah Brown's books are infectious! She has a joie de vivre that pours out of every page of her books! Gratifying! I can't get enough of this! With this set of books, you have a dandy trio that will consume your summer reading. I was instantly impressed by this author's writing style! I loved every book in this series! It will leave you smiling!
***White Fang (Repeat) by Jack London. Price: Free. Genre: Action & Adventure, Literary, Classics. 249 pages. Rated: 4.5 stars on 1293 reviews. ASIN: B0084AVKZ2.
*Churchill's Ace (Epic War Series Book 1) by Greg M. Sheehan. Price: Free. Genre: Military & War, Sponsor, Adventure & Fighter Pilots. Rated: 5 stars on 1 Reviews. 338 pages. ASIN: B01CQEX7HA. Packed with history, fighter pilots and intrigue, this is the first book in the fast-paced Epic War series, featuring the intellect and persona of Winston Churchill and a host of other memorable characters, including Madeline, Winston's headstrong niece who is a match for any man…or fighter pilot.
Free Adventure Books From other Genres –
********************************
Want to Save More Money? Why Not?
Save Money & Time – Get Deals You LOVE!
Save Money & Time – Get Coupons You Love!

Save Money – Get Free Books & Deals IN YOUR FAVORITE GENRE!