Excellent Free Post Apocalyptic Adventure + Science Fiction Romance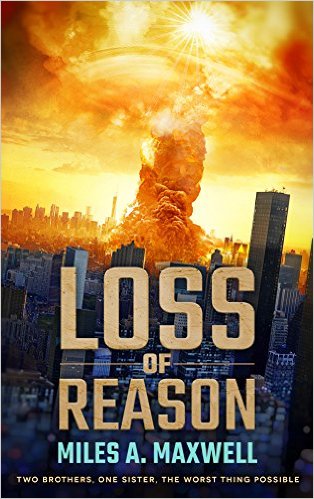 *Loss Of Reason (State Of Reason) by Miles A. Maxwell. Price: Free. Genre: Mystery of the Day, Sponsor, Thriller, Post Apocalyptic, SciFi Romance. Rated: 4.8 stars on 15 Reviews. 288 pages. ASIN: B011M65UWI. The second book in the series is available for $0.99. Reviewers love it: I found this to be a fun romp, full of intrigue, romance and nearly non-stop action! I read it all in a flight from Phoenix to Kansas City, which tells you what a fast read it is! A written equivalent of a modern action film! It is the first book of the series and the sequel promises to be every bit as exciting! Beautifully intense! I absolutely loved it! I enjoyed it as much as all the James Patterson's books I have read! Beautifully terrifying descriptions that will leave you begging for more when you're done!
Adventure –
*** Adventure
*Bumfuzzle – Just Out Looking For Pirates (Repeat) by Patrick Schulte. Price: Free. Genre: Adventurers & Explorers, Sailing, Adventure, Memoirs, Travelers & Explorers, Travel Writing, Travel, Essays & Travelogues. Rated: 4.2 stars on 233 Reviews. 268 pages. ASIN: B003DTMSMS.
*** Contemporary Fiction
*** Classics
The Adventures of Huckleberry Finn (Wisehouse Classics Edition) by Mark Twain. Price: Free. Genre: Classics, Action & Adventure, Literary. Rated: 5 stars on 4 Reviews. 190 pages. ASIN: B018QCT8BU.
Up the Lake (Coastal British Columbia Stories Book 1) by Wayne J. Lutz. Price: Free. Genre: Adventure, Canada, Sustainable Living, General, British Columbia. Rated: 4 stars on 6 Reviews. 224 pages. ASIN: B007BJWX8K.
Adventure from Other Genres –